I know, I know. You've probably seen so many "holiday gift guide" posts all over social media lately. Sometimes, I look at these gift guides and wish there was one that was really pertinent to my life. So today, I present an interesting wish list that may be pertinent to you if you are a medical student and want to find some things to make your life a little easier (or weirder).
For when you can't get up at 4am for 5am surgery rounds:
NakaLight Wake Up Light Sunrise Alarm Clock: $35.99
This alarm clock gradually turns on a light to help you adjust to waking up to mimic natural sunrise. This is an inexpensive version of the popular Philips Wake-up Light and does the job when you really need to get up and round on sleepy patients.
For when you want to be warm but also want to be very basic: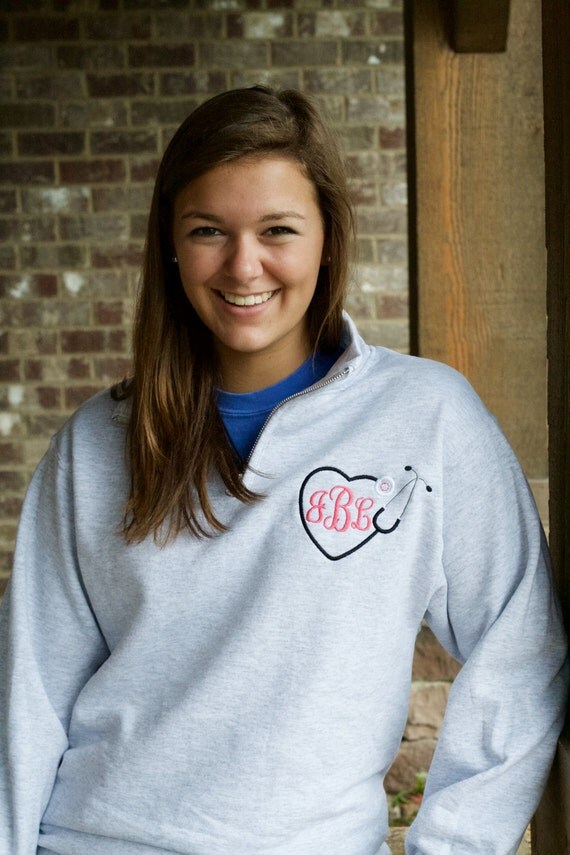 LuluBleuBoutique's Monogram Quarter Zip Stethoscope Sweater: $26
I actually own this and for the price and personalized monogram, I absolutely love it. If you're a girly medical professional or know of someone who appreciates being a "basic" girl, this sweater is actually quite the thoughtful and practical gift! The owner of this Etsy store is very sweet and orders are made and shipped within two weeks!
For when your white coat pockets are so full and you need a quick way to find your money:
Medical Basic's Pocket Wallet: $14.97
This is probably the most used medical-related thing I own. While it looks like many other available clip-on wallets, this one has a strong magnetic clip on the back that is perfect for clipping into your white coat. It holds up to 6-7 cards and small bills. During my surgery rotations, my coat was always filled with ABD pads, scissors, tape, etc. and this wallet made it VERY easy to grab my money while balancing many food items in line at the cafeteria. Highly recommend!
For when you're out of practice doing internal medicine consults because you spent four months in a very different specialty:
 Medical Basic's H&P Notebook: $16.99
Another item from this company is their H&P notebook. This is a great gift for first through third-year medical students who are just learning how to take history, physicals, and write SOAP notes because it provides a great template of things you should include. This is also really great if you're a fourth-year medical student who hasn't had an inpatient internal medicine rotation in a year and needs a little help with gathering her thoughts (oh, that's me).
For when you're studying for Step 1/2 and you don't want to eat ramen noodles every day:
Crock-Pot Slow Cooker: $19.00
I think the majority of my classmates owned one of these because this is so clutch when it came to studying during the first two years of medical school. There are so many tasty and healthy crockpot recipes online and it is a great way to meal prep for the week! I used this during my Level 1 and 2 board exam prep and it was big enough to make meals for the entire week!
For when you need a cute set of pens to write notes, but more importantly, make your desk aesthetically pleasing:
 Stabilo Point 88 Pen Rollerset of 25: $15
These are just a must for medical school. Enough said.